Developing mobile apps for you and your customers
Candlhat Studios is the Mobile App Development division of Webfibre with a team focused on developing bespoke mobile apps for our clients as well as bringing our own products to market. We specialise in working closely with SMEs and the third sector to harness the opportunities of mobile technology to engage new customers and enhance service delivery.
But that's not all……
We also work diligently to ensure young people from the Valleys of South Wales have opportunities to gain new skills in technology development. Through our work with local primary and secondary schools, we strive to inspire the next generation of tech developers, allowing them the chance to work side by side with professional coders and technology experts.

Custom Applications Using Existing and Emerging Technologies
Are you connected?
As more devices become connected to the web and each other, sharing data securely between offices, staff and customers, opens up many opportunities to monetise your data via mobile/tablet, intranets & right from your Windows or Mac desktop.
With over 20+ years of software engineering, we can adapt your business to use these services on a wide range of devices & technologies.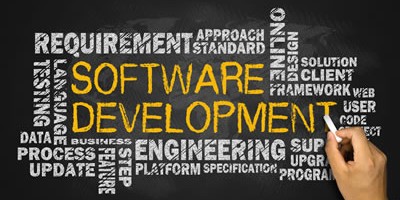 Call us now on 01443 805511 to find out more about our Mobile Apps and Software Development packages.